The Reinhart Blog
10 Reasons Ann Arbor is a Great Place to Call Home
In very brief summary, Ann Arbor is unlike any other town. The stories behind our beloved businesses, the legends driving our annual events, and quirky things like fairy doors and Hash Bash make our hometown one of the best places to live—and one of the most interesting, too.
Living here puts residents within driving distance of Detroit, minutes from the Lower Peninsula's largest state park, a quick trip from the perfect vacation on Lake Michigan, along the route of the Huron River and in close proximity to Michigan's best historic small towns. 
To get the short list of our favorite things about Ann Arbor, keep reading! 
1. It really is one of the best places to live.
If you already live here, you know. Ann Arbor is consistently ranked on lists of the country's best cities to live, visit and go to school. Some of our favorites include College Ranker's The 50 Best College Towns to Live in Forever, Livability's 5 Great College Towns to Settle In Post-Graduation, and The Travel's 10 US Destinations For Your Next Long Weekend Getaway.
2. It's home to one of the country's best universities.
The University of Michigan is continually ranked amongst the best universities in the nation, and in the US News & World Report 2019 ranking of the best national universities, it makes the top 30. Boasting a total undergraduate enrollment of just under 30,000, UM offers students more than 1,500 organizations, more than 60 Greek chapters, and an impressive lineup of athletics for both athletes and fans.
Even locals who aren't involved in the university can enjoy university facilities and programs like the University of Michigan Museum of Natural History, the University of Michigan Museum of Art, Matthaei Botanical Gardens and Nichols Arboretum and more. 
3. It's a haven for coffee lovers.
If you haven't sampled A2's coffee culture, you're in for a treat. Our small city ranks with craft coffee giants like Seattle, San Francisco and New York. Our hometown has been named on The 10 Best Cities for Coffee Lovers in America and Livability's 10 Unexpectedly Awesome Coffee Cities. A quick trip to downtown Ann Arbor can include stops at Literati Coffee, RoosRoast, lab, Comet Coffee and Sweetwaters Coffee & Tea—all packed into a few blocks! 
To preview the local coffee scene, check out The 16 Best Coffee Shops in the Ann Arbor Area. And read The Best Coffee Roasters Around Ann Arbor to find a few shops that do their own roasting!
4. And for book lovers!
Ann Arbor's history is rich with literature, books, bookstores and book-themed festivals. Before the nationwide bookstore Borders closed its doors for good, it was founded and headquartered right here in downtown Ann Arbor. Today, our city's book-loving culture is alive and well through local, indie businesses like Literati Bookstore, Bookbound and Nicola's Books. To track down even more places to shop, check out Your Guide to Ann Arbor's Independent Bookstores, Mapped. For events, clubs and more, check out The Book Lover's Guide to Ann Arbor. 
5. We love local. 
Bookstores and coffee shops aren't the only things that are indie and local around here. Ann Arbor also boasts tons of local craft breweries, local shops and eateries that were built right here and have become staples of our community. For example, Arbor Brewing Company was the first brewpub to open in Ann Arbor and only the fifth brewpub to open in the entire state of Michigan. Learn more in Your Ultimate Guide to 20 Craft Breweries in the Ann Arbor Area. 
Another national name that began right here is Zingerman's, and though it is nationally recognized, this community of businesses has stayed right here in Ann Arbor and has grown to include the original deli, a coffee roaster, a bakery, a cheese and gelato shop, multiple restaurants, an event venue, and more. For the complete details, check out Your Guide to 14 Zingerman's Businesses in Ann Arbor. 
6. We have a year-round farmers' market. 
Speaking of loving local, Ann Arbor has an outdoor farmers' market that operates all year long! At the heart of Kerrytown, the Ann Arbor Farmers' Market brings together our community, our local makers, our local growers and our local artisans for weekly events—and bi-weekly events during the summer! For the full schedule and information about seasonal food truck rallies, click here. 
7. There's always something to do. 
We know in a suburban city like Ann Arbor, things can sometimes feel slow and quiet, but boring isn't in our vocabulary around here. In addition to fun activities found in guides like 14 Things to Do in Ann Arbor Under $20, 10 Ann Arbor Date Ideas Perfect for Any Time of Year and 18 Things to Do with Kids in Ann Arbor, our community hosts tons of special events and festivals throughout the year. In our blog post, The Ultimate Guide to Annual Events in Ann Arbor, we highlighted more than 25! And that just covers the largest ones. To stay up-to-date on even more, check out Destination Ann Arbor here. 
8. It offers urban amenities and rural adventure.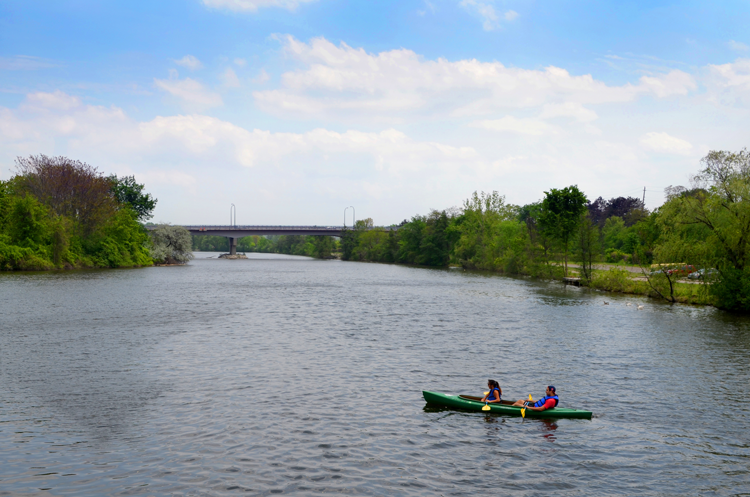 Ann Arbor offers the fun of a college town, the amenities of a city, and the open space of a charming, rural town. It's the urban center of Washtenaw County and is less than an hour from Detroit, but also offers proximity to the huge Waterloo State Recreation Area and Pinckney Recreation Area near Chelsea and Dexter. For outdoor fun both in town and outside of it, check out 8 Things to Do in the Ann Arbor Area for Outdoor Enthusiasts, The Ultimate Guide to Kayaking in Ann Arbor, Everything You Can Do in Waterloo Recreation Area and Your Summer Guide to Ann Arbor's City Parks, Mapped. 
9. It's an affordable place to live. 
Home to a variety of industries and an award-winning university, Ann Arbor is a great place to live, work and invest. According to the United States Census Bureau, median household income in Ann Arbor is $61,247 which is higher than both Michigan and the United States. And, widening the range to the entirety of Washtenaw County, the median household income jumps to $65,618.
Looking to housing, the median value of owned homes is $271,600 and median gross rent is $1,166. Measured with the median household numbers we discussed, Ann Arbor is one of the country's more affordable places to live—especially when compared to popular urban areas across the country. If you want to find homes on the market right now, click here to view the area's newest listings. And to get more economic and social statistics like this, check out our other guide 10 Reasons to Stay in Ann Arbor After Graduation.
10. It's surrounded by more small towns we love.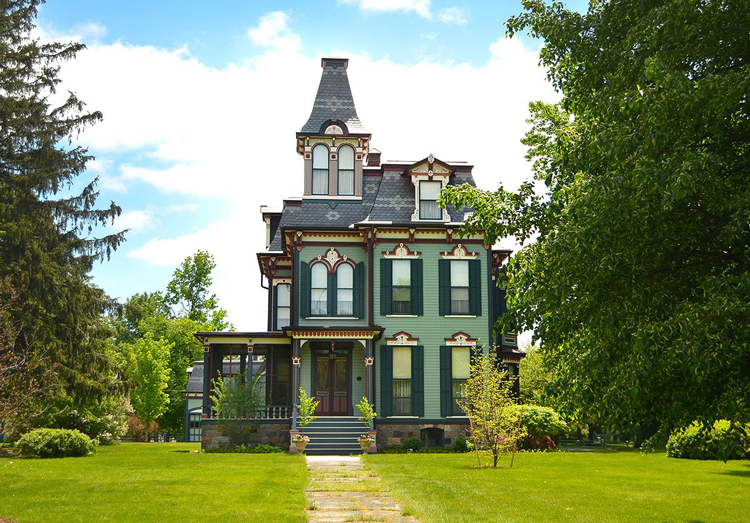 Living in Ann Arbor puts you within reach of some of our state's most charming small towns. These quieter and historic communities—like Chelsea, Dexter, Milan, Saline and Ypsilanti—are home to some of Michigan's best hidden gems, from entertainment at The Purple Rose Theatre Company to coffee and beer at Cultivate. To begin your explorations of these communities, we recommend the following guides: Your Ultimate Guide to Chelsea, Michigan, Your Ultimate Guide to Dexter, Michigan, Your Ultimate Guide to Milan, Michigan, Your Ultimate Guide to Saline, Michigan and Your Ultimate Guide to Ypsilanti, Michigan. 
That was our short list. 
For even more reasons to love Ann Arbor, including the college culture, economic statistics and housing information, check out 10 Reasons We're Lucky to Live in Ann Arbor, 10 Reasons Ann Arbor is the Best College Town in America and 10 Reasons to Stay in Ann Arbor After Graduation.
And to stay up-to-date on local events, things to do, favorite businesses and regional real estate, you can follow us on Facebook and Instagram. 
---
---
---
You may also like...
---
Leave a Comment
comments powered by

Disqus