The Reinhart Blog
The Best Places to Eat Dinner in Ann Arbor Without a Reservation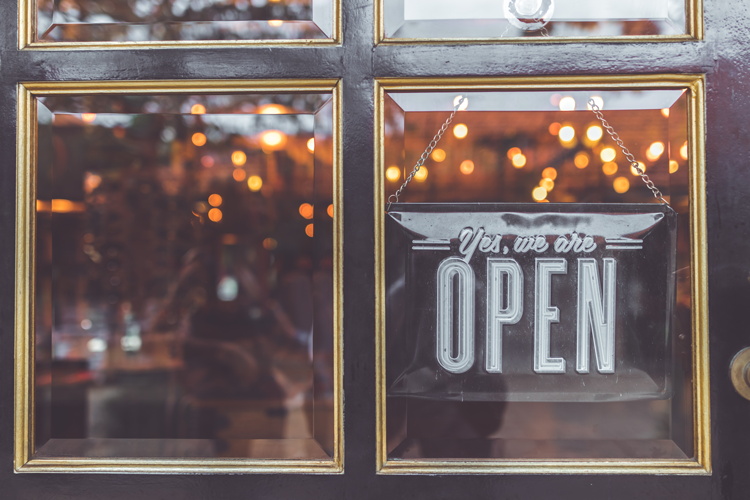 So, you're planning a dinner date, a family outing, or a friendly dinner and you forgot to make a reservation? Don't worry, there are still plenty of options for dining in Ann Arbor.
We rounded up the local Ann Arbor restaurants that either don't accept or don't require reservations which means, yes, some of these restaurants won't have a wait. But remember, walk-in only doesn't mean walk-in right away. Some of the walk-in only spots may have a wait; if you're worried, it's always a good idea to call ahead. We've provided phone numbers, too, to make it easy for you.
114 E Washington St | Facebook | (734) 213-1393
When the Greffs opened the doors to Arbor Brewing Company in 1995, it was the first brewpub to open in Ann Arbor and only the fifth brewpub to open in the entire state of Michigan. Today, their two locations in Ann Arbor and Ypsilanti have become beloved destinations for craft beer and inspired food. The Ann Arbor brewpub offers a pub-inspired menu with everything from hand breaded chicken fingers to smoked trout and even a vegan burger!
1643 S State St | Facebook | (734) 995-2437
Photo courtesy of Biercamp
Everything at Biercamp is made by hand in small batches using unique ingredients and family recipes. And all the meats come from farms where animals are raised humanely with no antibiotics, hormones, growth promoting drugs or artificial ingredients. And as a craft brewery, the same care and attention is applied to their beer program. In the combination shop, taproom and beer garden, you can taste their small-batch craft beers which are also made in-house and by hand.
1140 S University Ave | Facebook | (734) 222-3715
From their casual dining room perched above South University, Cantina serves bold tacos made from quality ingredients alongside tequilas, whiskeys and craft margaritas. With a menu of both meaty and vegetarian options, it's the perfect location for everyone to come together and enjoy carnitas tacos, potato tacos, black bean tacos and more!
311 S 5th Ave | Facebook | (734) 327-9464
If you're looking for a place to dine without a reservation, a buffet is going to be a good bet, and choosing Earthen Jar would be one of your best decisions of the day. The vegetarian and mostly vegan buffet is the first and only kosher restaurant in Ann Arbor. They offer a hot buffet, cold buffet and dessert buffet all packed with delicious Indian food.
1516 N Maple Rd | Facebook | (734) 585-0686
The name El Harissa comes from Harissa, a spicy and flavorful chili pepper paste that has injected its explosive flavor into dishes from throughout the Mediterranean region. Using this inspiration, the team at this Ann Arbor café produces unique North African and Mediterranean cuisine that includes everything from meat entrees to gluten-free, dairy-free, nut-free, vegetarian and vegan options.
117 W Washington St | Facebook | (734) 761-2882
At Frita Batidos, the burgers are the main attraction because the frita is a traditional Cuban burger made from spicy chorizo served with shoestring fries on a soft egg bun. And a batido is a tropical milkshake made with fresh fruit, crushed ice, sweetened milk and rum (optional, of course). That's what we call a perfect pairing!
1140 S University Ave | Facebook | (734) 668-8411
Photo courtesy of Good Time Charley's
Good Time Charley's opened its doors in 1979, the first U-M student walked in, and the rest is history. The sports bar and restaurant is located right across the street from the university and is a great choice to watch Wolverine games, to enjoy a casual dinner, to meet with friends or to grab a beer at the bar. Whichever one you're choosing today, we recommend starting your visit with an order of Pepperoni Styx.
203 E Washington St | Facebook | (734) 997-5399
Located in Downtown Ann Arbor, Haymaker is a favorite sports bar and restaurant amongst locals, students, visitors and people around all of Southeast Michigan. Their pub offers board games, trivia, handcrafted beverages, 24 different beers on draft and a menu of classic comfort food that includes Brisket & Waffle Poutine. Yum!
311 Maynard St | Facebook | (734) 436-2875
HopCat began back in 2008 in Grand Rapids and later opened their Ann Arbor location which has now been serving beer, food and fun for more than three years. Through those years, they've offered their famous lineup of 100 craft beers on tap and a semi-psychedelic setting that perfectly fits the atmosphere of A2. With items like Vladimir Poutine, Five Pepper Beef Chili, The Grand Royale, and an entire section dedicated to stuffed burgers, the food menu is worth a visit even if you're not there for the beer.
341 E Liberty St | Facebook | (734) 213-7400
From the same team behind MANI Osteria and Mikette Bistro & Bar, Isalita is our hometown's very own cantina. The menu is inspired by the street stall food found in open-air markets throughout Mexico and the hospitality is designed in true mi casa es su casa spirit.
On normal days, they don't accept reservations for groups smaller than five, but they do offer a 20-minute call ahead guest list. For more information on their reservation policy, click here.
407 N 5th Ave | Facebook | (734) 224-8859
The Lunch Room is the original location from the foodie team that has become a favorite here in Ann Arbor. Because only plant-based foods are served here, you never have to worry about the presence of meat, dairy, eggs, honey or anything processed with animal products. Additionally, many ingredients are also organic and non-GMO and nearly every item is made from scratch.
341 E Liberty St | Facebook | (734) 769-6700
This downtown restaurant is named for two things: the word "mani", which means "hands" or "handmade" in Italian and the classic Italian osteria, an eatery that emphasizes local ingredients, small production wines and hospitality.
On normal days, they don't accept reservations for groups smaller than five, but they do offer a 20-minute call ahead guest list. For more information on their reservation policy, click here.
2721 Plymouth Rd | Facebook | (734) 929-2430
The family-owned Rappourt offers a communal dining room and a true community atmosphere. Pair that with a gourmet burger, signature tacos, shareable snacks, pub-inspired entrees, and/or chicken wings and you'll leave happy every time. Additional bonuses include 48 taps of rotating craft beer and delicious vegetarian options!
113 E Liberty St | Facebook | (734) 369-3979
Photo courtesy of Spencer
Owned and operated by two food and hospitality experts, Spencer balances the feel of a casual wine bar with craveable, upscale fare made from local ingredients. As a result, the small, daily changing menu is made up of unique shareable plates as well as an impressive lineup of wines, drafts and bottles. Their casual but modern atmosphere is complete with counter service and communal seating, and you can stop in for dinner six nights a week.
505 E Liberty St #200 | Facebook | (734) 995-8668
As Ann Arbor's favorite noodle bar, Tomukun, serves some of the town's best ramen, pho, udon, stir-fry and pork buns along with a wide variety of imported Asian beers, sake and soju. Inspired by the comfort foods the owners and chefs grew up with in Asia, you're sure to be satisfied at the end of every dinner—and you'll want to come back ASAP!
2019 W Stadium Blvd | Facebook | (734) 369-2990
This Ann Arbor craft brewery is the first and only all-lager microbrewery in the state of Michigan. That means, when you stop in, you'll get the opportunity to explore absolutely everything a lager can do—from the solid, approachable flagship to innovative, ingredient-driven and aged creations. And in the taproom, you can pair that a food menu filled with shareable plates, snacks, famous nachos, salads and craft sandwiches.
Do you have a favorite?
Where do you go for dinner when you don't have time to make a reservation? Let us know in the comments below!
---
---
---
You may also like...
---
Leave a Comment
comments powered by

Disqus