The Reinhart Blog
11 Family Portrait Photographers in Ann Arbor You'll Love
It's not every day you have a newborn baby or a pair of laughing toddlers, and these moments certainly don't last forever. But when your family comes together to capture those moments, those laughs and those hugs, the memories can last forever, and they can even hang on your walls for generations. The right photographer can make that process easy and comfortable for you, for your baby and even for the shyest kids.  
To help you hunt down the best in and around Ann Arbor, we put together a round up we think you'll love. Each photographer has a unique style and a distinct personality, so flip through a few galleries before you decide on the artist that's right for you. Enjoy!
Photo courtesy of Amanda Dumouchelle
Amanda Dumouchelle has been a professional photographer since 2008 when she was living in Japan. Now, she's home right here in Ann Arbor and specializes in maternity, newborn, family and lifestyle photography. Her modern approach highlights the real-life moments more than the stiff poses so you can remember your family and your relationships exactly as they are: filled with laughter, surprises and plenty of hugs.
Photo courtesy of Amanda Eskridge Photography
Amanda Eskridge was born and raised in Ann Arbor and is now raising her own family here—a teenager and two toddlers—with her husband. She specializes in natural light lifestyle photography of families, children, newborns and expectant mothers. We love her intimate lifestyle approach to photography because it shows your real family in your real surroundings and can even take place inside your own home. Because she doesn't photograph inside a studio, her images are honest and naturally beautiful.
Photo courtesy of Amy Kimball Photography
Amy Kimball has four kids of her own and quickly learned just how important it is for families and children to have room to roam. Bringing that insight into her professional photography, she offers a unique studio experience on 70 acres of farmland in Chelsea. After backbreaking work, she and her family have turned the land into a dreamy destination for family photos and exploration. The lands include wildflower meadows, a 25-acre wood, a spring-fed pond and buildings in various states of repair. And after your family is done playing and exploring, you'll get stunning professional photos to remember the day and the honest relationships you all share.
Photo courtesy of Bak Photography
Bak Photography was founded in 1980 by Mark Bak right here in Saline. Today, the award-winning studio offers a staff of ten photographers and six DJs available for events and entertainment. Mark himself has been known as one of the state's most notable photographers for several years and has more than 35 years of experience. He has also studied with 37 master photographers and now teaches other professional photographers. To meet the team and see their impressive lineup of services, check out the Bak Photography website here.
Photo courtesy of Christina Maria Photo and Design
Based in Brighton, Christina Maria Photo and Design is run by professional photographer, mother and wife Christina Kafkakis. Through her business, she gets to explore her passion for photography and focuses in maternity, newborn, baby, children and family portraits. As a mother herself to three boys and a girl, she definitely knows how to make kids laugh. And since 2011, she has photographed more than 350 newborns, including several sets of twins, triplets and even a set of quintuplets.
Photo courtesy of Lori Page Photography
Lori Page is an Ann Arbor-based photographer but travels to Ypsilanti, Saline, Dexter, Chelsea, Plymouth, Northville and our surrounding communities. Throughout her life, she has gained experience as both a mother and a teacher; she is a member of the Professional Photographer's of America; she was accepted through application into the National Association of Professional Child Photographers, and she was accepted as a ClickPro. In summary, she's one of the best people to make your family comfortable and to capture those comfortable smiles, big laughs and huge hugs.
Photo courtesy of Melissa Cozart Photography
Melissa Cozart is a mother, wife and professional photographer specializing in newborns, maternity, family, children and senior portraits. Her flexible style and personality offer a combination of posed and lifestyle portraits in the location of your choice or even in the comfort of your home. Because her passion for portrait photography is heavily influenced by her own children and her desire to freeze her favorite moments, she strives to provide the same for you and yours.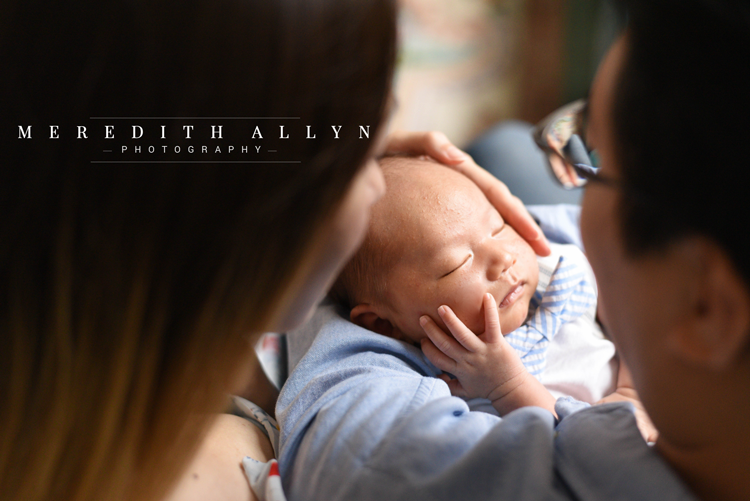 Photo courtesy of Meredith Allyn Photography
Through global travels, big moves, career changes, marriage and motherhood, Meredith Allyn has always had a camera in hand, and she has always had a desire to capture every moment: both the laughter-filled and the tear-filled. Through her powerful conviction that images matter, she has developed a stunning, honest style of family and newborn photography we love. One session, the day in the life documentary, chronicles the simple interactions and everyday happenings we all wish we could capture every day. 
Photo courtesy of MJR Photography
Mary, the artist, owner and wizard behind MJR Photography, travels all over Southeast Michigan and Northwest Ohio to prove real photos matter and that they can and should last for generations. Experiences with her three children and husband have given her plenty of experience in making families and kids comfortable in front of the camera so she can capture the candid moments, the authentic smiles and the playful instants in between standard shots.
Photo courtesy of Photography by Trae
Trae is a mother, an artist, a knitter, an entrepreneur and one of Southeast Michigan's best photographers. Based in Ypsilanti, she uses both studio light and natural light to photograph newborns, new mothers, children and families. Her passion is in capturing the moments you can't capture yourself, the memories you're wrapped up in but still want to remember forever. If you want to see her work for yourself, here is a direct link to her online galleries.
Photo courtesy of Tara Droz Photography
Located in Howell, Tara Droz specializes in newborn, baby and family photography in the Brighton area, Metro Detroit and the Ann Arbor area. Her studio is located in Howell, and some of her best photos have been taken during outdoor sessions all over Southeast Michigan during all seasons. Completely self-taught, we especially love her style because it offers a balanced combination of posed photos and candid moments so you have the perfect image for your holiday card and the perfect capture of genuine moments.
Do you have a favorite local photographer?
Give them a shoutout in the comments below!
---
---
---
You may also like...
---
Leave a Comment
comments powered by

Disqus