The Reinhart Blog
10 Ann Arbor Area Restaurants Open on Thanksgiving Day 2018
Traditionally, Thanksgiving has been a time for our families to come together to share a meal inside our homes. But we don't all have traditional families and that's okay! If you're on the hunt for places to dine out where you can get a turkey dinner minus the clean-up, or where you can enjoy some of Ann Arbor's best Chinese food, then you've come to the right place.
If you're looking in advance, check out Zingerman's Roadhouse Thanksgiving To-Go where you can take home a full family feast November 20th, 21st and 23rd. Their Coffee Spiced Smoked Turkey was named "the greatest turkey recipe in the history of Thanksgiving" by Esquire.
And if you're looking for food on Thanksgiving Day, November 22nd, keep reading! All of these restaurants have been confirmed, but we provided their phone numbers so you can double check and make your reservations. 
3660 Jackson Rd | Facebook | (734) 213-9800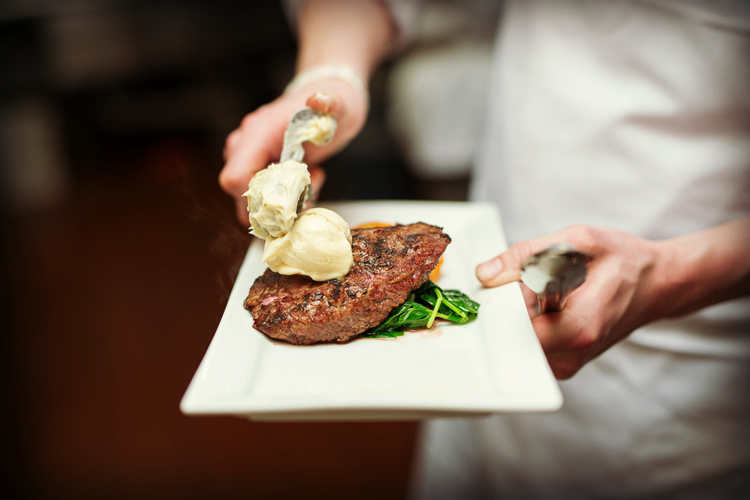 Photo courtesy of Carlyle Grill
Ann Arbor's Carlyle Grill is driven by comfort—from the atmosphere to the menu filled with homestyle dishes made with regional ingredients. Open from 11 a.m. to 7 p.m. on Thanksgiving Day, the team is serving up hand-carved turkey, Sparrow's Market prime rib, acorn squash stuffed with kale risotto, Faroe Island salmon, family-style sides, and a dessert of pumpkin or pecan pie. For all the details and to make your reservations, click here.
401 Depot St | Facebook | (734) 769-0592
Famous for seafood, steaks and pasta dishes, Gandy Dancer is located in the beautifully restored 1886 Michigan Central Depot, making it the ideal setting for elegance, food and celebration. Doesn't that sound like the perfect combination for Thanksgiving?
18 W Michigan Ave | Facebook | (734) 483-8200
Haab's has been serving the Ypsilanti community since they opened their doors in 1934. When it opened way back then, The Haab Brothers' Café was the first establishment in Washtenaw County where food was the primary draw. And today, everyone is still understandably crazy about the food. In addition to being open on Thanksgiving from 11 a.m. – 8 p.m., Haab's serves a killer Grilled Turkey Reuben throughout the year!
2080 W Stadium Blvd | Facebook | (734) 668-1292
In keeping with their name, Holiday's is open 365 days a year and they're open from 8 a.m. to 3 p.m. on holidays. Their menus cover everything from breakfast to lunch and pancakes to ribeye, so if you're dining out this Thanksgiving, you can come for breakfast and lunch! When you do, be sure to order something from the dessert menu (like Gourmet Carrot Cake or pumpkin pie).
1753 Plymouth Rd + 2370 S Wayne Rd | Facebook | (734) 357-8823
Consistently named as Ann Arbor's best place for Chinese food, Lucky Kitchen has been serving our community since 1993. They also offer catering and are a University of Michigan Strategic Supplier for catering needs, and they make food for the Ann Arbor Meals on Wheels Asian Menu. You can dine in with them at both locations during the holidays, including Thanksgiving, Christmas and New Year's.
2900 S State St | Facebook | (734) 332-9700
Photo courtesy of Mediterrano
Mediterrano is the Carlyle Grill's sister restaurant serving up flavors inspired by 14 different countries. Driven by the belief that the Mediterranean diet is inherently nutritious, they source their meats and produce from local farmers and purveyors as much as possible.
On Thanksgiving Day, they're turning that local sensibility and Mediterranean inspiration into a festive family dinner. Open from 12 to 7 p.m., they're serving Sliced Turkey Breast, Turkey Leg Confit, Scottish Salmon, Prime Rib, Vegetarian Paella and an impressive lineup of family-style sides. To see them all and get more details, click here.
512 E William St | Facebook | (734) 663-3379
Back in 1948 when it opened, The Original Cottage Inn was Ann Arbor's first restaurant to serve pizza. Today, they still serve some of the best pies in town as well as classic American, Italian and Greek cuisine. On Thanksgiving, you won't find their regular menu, but you will find a restaurant filled with volunteers to continue an Ann Arbor tradition that has been going strong for more than 30 years. Each year on Thanksgiving Day, Cottage Inn opens its doors to the impoverished people and families in our community to enjoy a free meal that includes roasted turkey, mashed potatoes, gravy, stuffing, veggies and seasonal fall favorites for dessert. If you'd like to volunteer, call the restaurant at (734) 663-3379.
300 S Maple Rd | Facebook | (734) 929-9200
The Quarter is the only place in Ann Arbor where you can get European-inspired, bistro-style dining with a Creole twist. Driven by the rich heritage of New Orleans cooking, their menu of homemade dishes includes things like Bronzed Stuffed Chicken with Gumbo Sauce, Catfish and Shrimp, Cajun Crawfish Flat Bread and different specials every week.
On Thanksgiving Day, The Quarter celebrates the holiday with their special event, Thanksgiving Supper. Follow the team on Facebook for event updates.
3050 Jackson Ave | Facebook | (734) 665-3636
Weber's has been serving the people and families of Ann Arbor since 1937 and the restaurant has become a go-to for prime rib, live Maine lobster and house-made desserts. For Thanksgiving 2018, they're offering four different dining options. Dinner in the dining room features a special holiday menu of individual turkey dinners, prime rib, fresh seafood, roast duck and more. You can also take complete Thanksgiving dinners to go or enjoy the family-style dinner at Weber's, which is a complete Thanksgiving dinner with all the fixings to feed parties of four or more. To see all the options and make your reservation, click here.
44045 Five Mile Road | Facebook | (734) 357-5700
Located about 30 minutes outside of Ann Arbor in Plymouth, 5ive has become a destination steakhouse that offers an impressive suite of bourbons and wines from around the world and hand-cut steaks that are chosen from the top 2% of grain- and grass-fed beef in the world. The menu covers everything from breakfast and brunch to pub grub and desserts (check out the Snickerdoodle Cheesecake). On Thanksgiving Day, they'll be offering a special holiday menu in the dining room for anyone hoping to celebrate outside of their home kitchen. Call in advance to make reservations.
Want to add to the list?
If you know of a restaurant in the Ann Arbor area that will be open on Thanksgiving Day, tell us about it in the comments below.
---
---
---
You may also like...
---
Leave a Comment
comments powered by

Disqus