The Reinhart Blog
The 14 Essential Ann Arbor Area Events to Attend June 2018
June brings us countless wonderful things, including the official first day of summer, the unofficial beginning of festival season, huge annual events like Ann Arbor Summer Festival, and the sunny weather that makes us fall in love with Ann Arbor year after year.
To help you take advantage of all four, we rounded up a handful of Southeast Michigan's most exciting events. Fill your calendar with fun this month and don't forget to tag us in your Facebook and Instagram posts so we can join in too!
For even more summer happenings, check out 21 Summer Fairs and Festivals in the Ann Arbor Area You Don't Want to Miss which includes events happening through August.
Arts + Culture
May 31 – June 10, various times | Various locations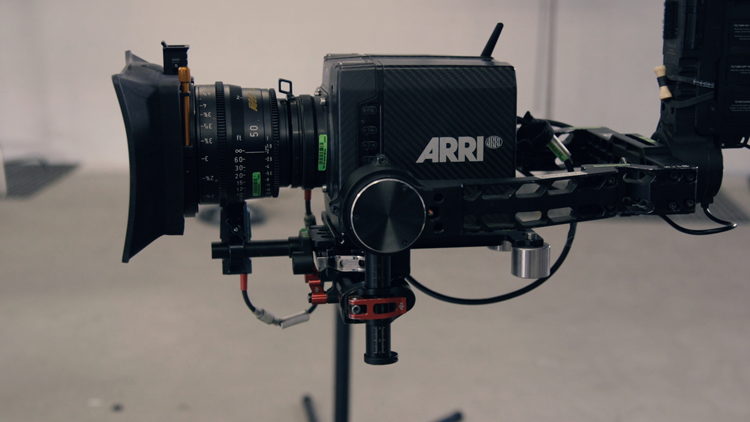 Specially curated for the community of Southeast Michigan, Cinetopia features the best feature-length dramas, comedies and documentaries shown at the world's best film festivals, including SXSW, Sundance and more. Outside of screenings, special pre- and post-film events include presentations, discussion panels, and Q&A sessions with directors, writers and stars.
June 7 – August 30 | Downtown Ann Arbor
Since 2008, Sonic Lunch has been bringing free, outdoor concerts to the streets of Downtown Ann Arbor every summer. Suitable for all ages, the 2018 concert series kicks off June 7th and continues with shows on June 14th, June 21st, June 28th and eight others throughout the summer. All shows begin at 11:30 a.m. and you can see the full lineup here.
June 8 – 10, various times | St. Nicholas Greek Orthodox Church  
Hosted by St. Nicholas Greek Orthodox Church, this annual event has become a local favorite thanks to the authentic Greek foods, live entertainment, Greek dance performances and more. Admission ranges from free during the day up to $3 for evening admission, but children 12 years and younger are always admitted for free!
June 23 – 24, 9 a.m. – 4 p.m. | Gordon Hall
The Dexter Area Historical Society serves to preserve our history and inspire our community to connect the past with the future. Gordon Hall Days brings the community together to celebrate that mission through tours, shows, live music, food and fun for an entire weekend! Highlights include the Dexter Antique and Vintage Market on Saturday and Sunday, the Antique Car Show on Saturday and a ticketed performance by George Bedard and The Kingpins on Saturday night.
Community Celebrations
May 31 – June 2, various times | Wilson Park
Image courtesy of Milan Fair
The annual Milan Fair is a favorite regional event for good reason! It's been a community tradition for more than 65 years and, in 2018, highlights include a carnival, a parade, an artisan market, fireworks, kids' activities, and an entertainment tent that will feature karaoke and live music.
June 1, 6 – 10 p.m. | Downtown Ypsilanti  
Celebrating its second year in 2018, Ypsi Pride is a block party of epic proportions on Ypsilanti's South Washington Street. The event coincides with First Friday Ypsilanti, a monthly art walk throughout Downtown Ypsi.
African American Downtown Festival | Ann Arbor
June 2, 9 a.m. | Downtown Ann Arbor  
Entertainment at this annual festival is suitable for all ages. Whether you're perusing local food vendors, playing carnival games or dancing to live tunes on the main stage, the whole family will find something to love!
June 8 – July 1, various times | Various locations  
As the can't-miss, arts-centered event of the summer, the 2018 Ann Arbor Summer Festival will include world-class entertainment in comedy, cinema, food, jazz, pop and rock, acoustic, spoken word, public radio, and so much more. It all takes place in venues like the Power Center, Top of the Park and The Ann Arbor Club. Buy your tickets here.
June 8, 6 – 9 p.m. | Downtown Ann Arbor
The 18th annual Mayor's Green Fair is coming to Main Street on June 8th. In celebration of our community's environmental leadership, the event will close down the street so pedestrians can enjoy environmental displays and green products, live music, and fun in one of the town's liveliest neighborhoods.
Juneteenth Celebration | Ann Arbor
June 16, 12 – 6 p.m. | Wheeler Park
Juneteenth is an annual festival that commemorates the announcement of the abolition of slavery on June 19, 1865, and the emancipation of enslaved African-Americans. In Ann Arbor, the event is hosted by The Ann Arbor Branch of the NAACP and includes vendors, a youth basketball tournament, live music, face painting and more.
Sports
June 7, 9 a.m. – 4 p.m. | Pierce Lake Golf Course
This annual community golf tournament brings together neighbors in Chelsea, Dexter and the surrounding area for a full day of golf and fun. The $125 registration includes prizes for every golfer, breakfast, lunch and dinner, 18 holes and a golf cart! Register your team online here.
Food + Drink
June 3, 11 a.m. – 5 p.m. | Downtown Ann Arbor  
Photo courtesy of Ryan Halsey Photography via Main Street Ann Arbor
This beloved annual event brings together local restaurants in booths throughout downtown Ann Arbor. Each one offers bite-sized foods to showcase what they do best and ensure you can taste more than one! Tickets for food can be purchased at the event for $1 each. Follow the team on Facebook for event updates.
June 10, 3 – 8 p.m. | Washtenaw Farm Council Grounds
Established in 1988, Food Gatherers was Michigan's first food rescue program and still works today to alleviate hunger and eliminate its causes in our community. Grillin' for Food Gatherers is an annual fundraiser that includes food and desserts from our area's best restaurants, live music, a cash bar featuring Michigan microbrews and wines, children's activities hosted by the Ann Arbor Hands-On Museum, free massages by Body Wisdom Massage and a photo booth! To buy your tickets and get more information, click here.
June 10 – 15 | Various locations
Ann Arbor Restaurant Week is a bi-yearly celebration of local food and business in our hometown. The weeklong event gives you the opportunity to try various Ann Arbor restaurants for one low, fixed price. Participating restaurants will offer $15 lunch menus and/or $28 dinner menus — and some will even be offering two meals for the price of one! To see who is participating and to preview their menus, check out the website.
Happy June!
---
---
---
You may also like...
---
Leave a Comment
comments powered by

Disqus