The Reinhart Blog
---
---
---
---
July is known for freedom, food and fireworks. Whether you are visiting the Ann Arbor area to celebrate Independence Day or a townie enjoying the Ann Arbor Art Fairs there are loads of thrilling events and mainstay attractions throughout Washtenaw County this July.
---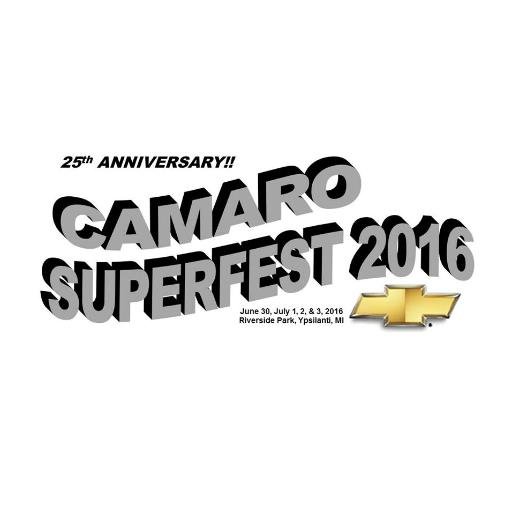 Camaro SuperFest

June 30 – July 3
Camaro SuperFest is the longest running annual all Camaro event in the USA. It is held at Riverside Park in Depot Town Ypsilanti, Michigan. The event is open to ALL Camaros, from stock to highly modified, trailered or driven.
---
Summer Concert Series

July 1, July 8, July 15, July 22 & July 29
Dexter's Summer Concert Series runs on Fridays throughout July and August. Spend the evening enjoying music in the park each weekend throughout the Summer. Concerts begin at 6:30pm.
| | |
| --- | --- |
| • | July 1:    The Invasion – British Invasion |
| • | July 8:    All Directions – Motown / R & B |
| • | July 15:  S – Monster – Funk / Dance |
| • | July 22:  Randy Brock – Blues / Rock |
| • | July 29:  Flying Latini Bros. – Americana / Blues |
---
Ann Arbor Civic Band Concerts

July 1, July 8, July 15 & July 22
The Ann Arbor Civic Band, founded in 1935 as an extension of the University of Michigan's School of Music, is in its 81st year of providing residents of Ann Arbor with a wonderful musical experience over the summer. All performances are held at the West Park Band Shell in West Park, on 7th Steet in Ann Arbor, beginning at 8pm. Admission is free and the park is big – bring a friend or two.
| | |
| --- | --- |
| • | July 1:    Fourth of July Celebration |
| • | July 8:    Children's Concert |
| • | July 15:  Great Composers of Broadway |
| • | July 22:  At the Movies |
---
Saline's Wayne Clements Independence Day Event

July 2
Join us in celebrating our 2nd Annual Independence Day event. When the first train arrived in Saline on July 4, 1870, it was a big day with a great celebration. Tour the Depot exhibits and caboose, walk through the antique tractor display, take a ride on a one horse buggy or a vintage velocipede on the tracks, participate in an archeological dig and enjoy kids' games and an inflatable bouncy house. Saturday, July 2 from 11am to 3pm
---
Manchester 4th of July Fireworks

July 3
Watch the fireworks with family and friends at Carr Park on Sunday July 3, 2016. The beer tent opens at 8pm with live music from local bands, including Star 69, at 9pm. Fireworks start at dark, usually around 10:15pm.
---
AFC Ann Arbor

July 3, July 8, July 10, July 15 & July 19
AFC Ann Arbor was founded in 2014 to bring minor league soccer to Ann Arbor and the surrounding community. The club is be made up of amateur players from the area and recruited from top college programs across the state and the country. The season runs through late July. See the schedule of remaining games below. Home matches are bolded.
| | |
| --- | --- |
| • | July 3:     Detroit City FC @ AFC Ann Arbor – 1:00pm |
| • | July 8:      AFC Ann Arbor @ Grand Rapids FC – 7:45pm |
| • | July 10:    AFC Ann Arbor @ Kalamazoo FC – 6:05pm |
| • | July 15:  Columbus Crew CP @ AFC Ann Arbor – 7:00pm |
| • | July 19:  San Marino AFC Ann Arbor – 7:00pm |
---
Ypsilanti Independence Day Parade

July 4
The 87th Annual Ypsilanti Independence Day Parade, presented by the American Legion – Post 282, with assistance by the Ypsilanti Area Jaycees. The parade will be held in Depot Town on Monday, July 4th at 11am. The parade will include veterans, marching bands, ElvisFest, local businesses, church groups, live bands and classic cars.
---
Firecracker 5K and Kids' Dash

July 4
America turns 240 this Independence Day. Commemorate this monumental occasion by running in downtown Ann Arbor on Monday, July 4 for the 2016 Firecracker 5K and Kids' Dash! Help paint the town red, white, and blue and exercise your right to the pursuit of happiness by pursuing better health, fitness and fun. Run or walk the 5K course as it winds through the heart of Tree Town USA, then stick around for the 26th Annual Ann Arbor Jaycees Fourth of July Parade.
---
26th Annual Ann Arbor Fourth of July Parade

July 4
If parades suit your tastes, have no fear. The Ann Arbor Fourth of July Parade is back July 4th at 10am. Themed as "We the People", it begins on the corner of South State and East William. The parade, featuring floats, music groups and walking groups, will travel through downtown Ann Arbor. Children 12 and under are invited to be a part of the Bike Decorating Contest between 8am and 9am and then ride their decorated bikes in the parade.
---
Washtenaw Community Concert Band

July 7 & July 28
The Washtenaw Community Concert Band (WCCB) provides a welcoming environment where musicians of varying skill levels can develop, broaden and express their musical abilities through rehearsal and performance. WCCB strives to provide its members, its concert audiences and the communities it serves with quality musical experiences that inspire a greater appreciation for concert band music.
| | |
| --- | --- |
| • | July 7:   Something For Everyone – WCC Morris Lawrence Atrium – 7:30pm |
| • | July 28:  Hollywood Blockbusters – WCC Towsley Auditorium – 7:30pm |
---
2016 Rolling Sculpture Car Show

July 8
Bill Crispin Chevrolet and the Main Street Area Association present the 22nd Annual Rolling Sculpture Car Show on July 8 from 2-10pm. Taking place in the heart of downtown Ann Arbor, the Rolling Sculpture Car Show is a one of kind experience for the car enthusiast. All cars are welcome to exhibit at the Show. Show cars enter on Washington at Fifth. The event itself is free and open to the public. Spectators enjoy the energy of more than 300 exotic, antique, classic, and one-of-a-kind cars on Main, Liberty and Washington streets in downtown Ann Arbor. Plenty of public parking is available in all structures and surface lots.
---
Michigan ElvisFest 2016

July 8 & 9
Named "One of the best music festivals in the Mid-west" by Chicago Tribune the Michigan ElvisFest returns July 8-9. This two day concert has spectacular performances by the best professional Elvis Tribute Artists in North America, as well as other amazing tribute entertainers, including: Tom Jones, The Blues Brothers, and James Brown. Don't miss your chance to pay homage to the king of rock and roll in Ypsilanti's beautiful Riverside Park.
---
Saline Celtic Festival 2016

July 8 – July 9
The Saline Celtic Festival is famous for its rich blend of Celtic music and dance. We have something for everyone! There's plenty to see and do at the Festival, including jousting, Irish Football, ancient athletics and sheepherding. This is the place to go for a fun-filled day of crafts, ducky river races, story-telling and more.
---
Disney's The Little Mermaid performed by Dexter Community Players

July 8, July 9, July 10, July 15, July 16 & July 17
Dexter Community Players is a non-profit, community based theater group that strives to present an authentic theater experience to actors, productions staff, members, and audiences. This July they will be performing Disney's The Little Mermaid in Dexter at the Copeland Auditorium.
•

   July 8 at 7:30pm
•

   July 9 at 7:30pm
•

   July 10 at 3:00pm
•

   July 15 at 7:30pm
•

   July 16 at 7:30pm
•

   July 17 at 3:00pm
---
Huron River Day

July 10
Enjoy the beautiful Huron River with free family-friendly river activities during the Huron River Day celebration at Gallup Park, 3000 Fuller Road in Ann Arbor, on Sunday, July 10, noon-4pm. Come out and experience everything the Huron River has to offer!
---
Arbor Brewing Company's 21st Birthday

July 15
Flash back to 1995: gas was $1.09, ER was the #1 show, the Frappuccino was released, match.com revolutionized dating, and we were all living in Coolio's Gangster's Paradise. But best of all, ABC opened their doors, just in time for the 36th annual Art Fair. Fast Forward to 2016 and we are taking the training wheels off and officially turning 21! The festival will feature two bars pouring pub classics and fan favorites brews along with a special release Party Like it's 1995, Prince wheat wine and a signature 21st birthday cocktail. There will also be some games, great street food and live music from Halcyon Sound and Dragon Wagon. Come join in the fun July 15 starting at 5pm.
---
Dart for Art

July 18
The Dart for Art – Ann Arbor Mile kicks off the 2016 Townie Street Party, which supports the Ann Arbor Street Fair. The Art Fair draws hundreds of artists and thousands of visitors from all across America to Ann Arbor each July. The Dart for Art is an all-inclusive 1-mile race, with divisions for elite athletes, local runners, families, kids, and anyone who wishes to enjoy a 1-mile run, jog or stroll in downtown Ann Arbor. To celebrate the terrific team spirit in our community, the race also includes a corporate challenge to see who has the fastest company in Michigan.
---
Ann Arbor Art Fairs

July 21 – 24
The Ann Arbor Art Fair is a collective of four award-winning art fairs that take place every July in downtown Ann Arbor, Michigan. The event attracts over 500,000 visitors annually. In addition to art exhibits, the fair also features music performances and Art Activity Zones, which are family-oriented stops offering special projects designed to engage and challenge even the youngest of fairgoers. Ann Arbor's downtown restaurants and retailers add to the festivities by tempting sidewalk sales and outdoor dining.
---
Manchester Chicken Broil

July 21
The annual Manchester Chicken Broil will be held Thursday, July 21, 2016 from 4:00pm until 8:00pm at the Alumni Memorial Field in beautiful Manchester, Michigan, just 15 miles southwest of Ann Arbor. This long-time civic event is considered the largest event of its kind, serving approximately 10,000 meals in a four-hour period. Net proceeds from this event are used to benefit a variety of causes in the Manchester area, including the public schools, community parks, library and local civic organizations.
---
Michigan Summer Beer Festival
July 22 – July 23
Soak up some sun and suds at the Michigan Summer Beer Festival on Friday, July 22 and Saturday, July 23. This event is the oldest of the Guild's four annual festivals. Located along the banks of the Huron River in picturesque Riverside Park, this festival will feature more than 100 different Michigan breweries and 900+ beers! A variety of tasty food items are available for purchase from independent food vendors inside the festival accompanied by a diverse selection of live music from local bands.
---
International Champions Cup

July 30
Ann Arbor will be the host city for an International Champions Cup game between England's Chelsea FC and Spain's Real Madrid. Real Madrid features international soccer talents Christiano Ronaldo, Gareth Bale, James Rodriguez and Sergio Ramos. Chelsea's roster includes Diego Costa, Eden Hazard, Cesc Fabregas, Pedro and Oscar.
---
Turtle Run

July 30
Run along the Huron River and Geddes Pond with scenic walkways that traverse small islands with bucolic pedestrian bridges. Proceeds promote efforts to protect the threatened and endangered turtles throughout Michigan, such as the Eastern box turtle, the Spotted turtle, Blanding's turtle, and the Wood turtle.
---
---
---
---
---
http://feeds.feedburner.com/reinhartrealtors/cGKc